Date: 17th June 2006
Place: Cambridge
I can't possibly cover all the sights in Cambridge in a single post. So, I'm putting up a post on one of my favorite spots – Trinity Street. As the name suggests, this street has got its name from one of the most famous colleges of Cambridge, Trinity College. Almost all tourists start from this street and head to the different attractions presented by this city.
My days of stay in this city maybe coming to an end, earlier, I used to walk along the streets with no purpose, just to enjoy – the architecture of the buildings, the monuments, the Backs, the well maintained gardens, the narrow streets, the walls, the Sun clocks… Now this is an effort to store some of those sights on film, err… digital storage media.
The most difficult task I'm facing currently is to select the pictures for this blog, from the huge collection of snaps I have.
Inside Kings College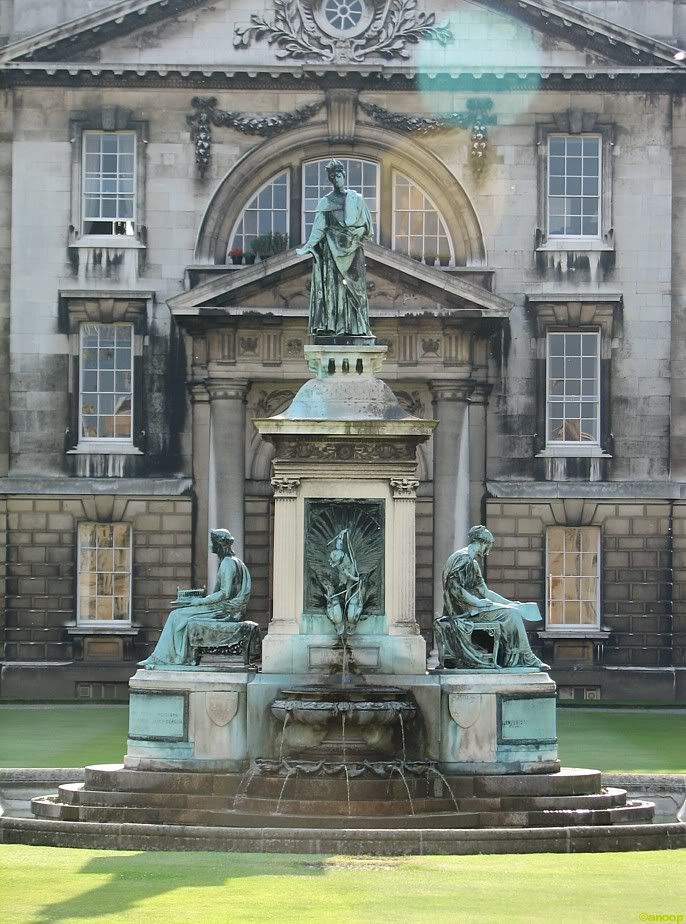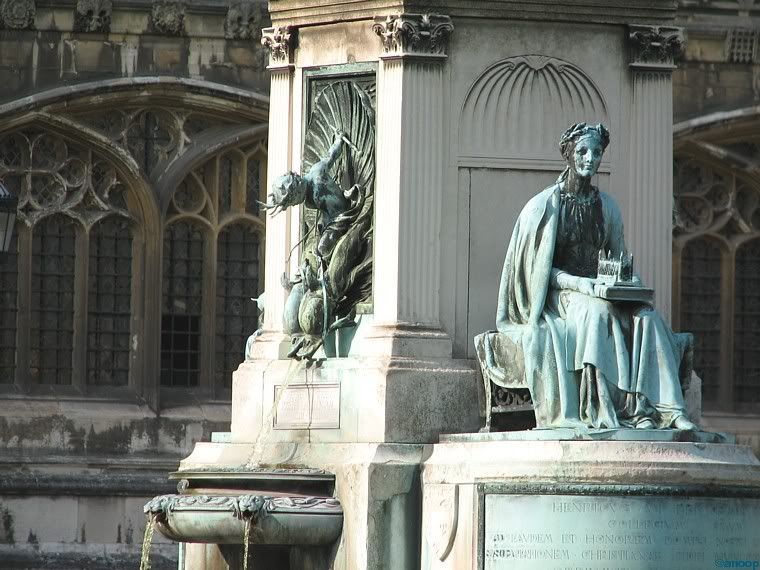 The lady is holding a book on her lap, on top of the book is the miniature Kings chapel!
Kings chapel on the left
As usual I can't possibly resist heading towards the Backs, the weather being fine, there was considerable traffic for Punting on the River Cam.
The Backs:
These snaps were taken three months back, in winter.
Striking colors!
Grand entrance
---
This should either be a work of art or this wall has been repaired many times over with different kinds of bricks with puzzling arrangements.
Braille! There are two models (metal casts) of this city. One of the casts covers the central part of the Cambridge city in better detail, the part which tourists visit. I can assure you Cambridge is more than just this central part, every city is.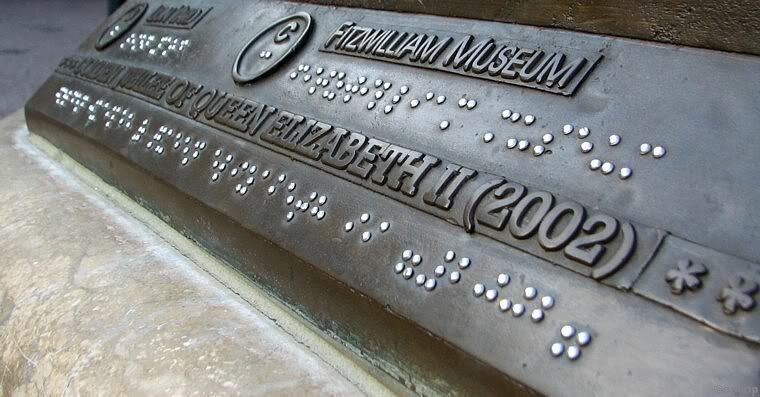 I present you the central part of Cambridge with Bi-cycles (very much part of the Cambridge culture) as a backdrop. Even the Blind can visualize the Grandeur of this city!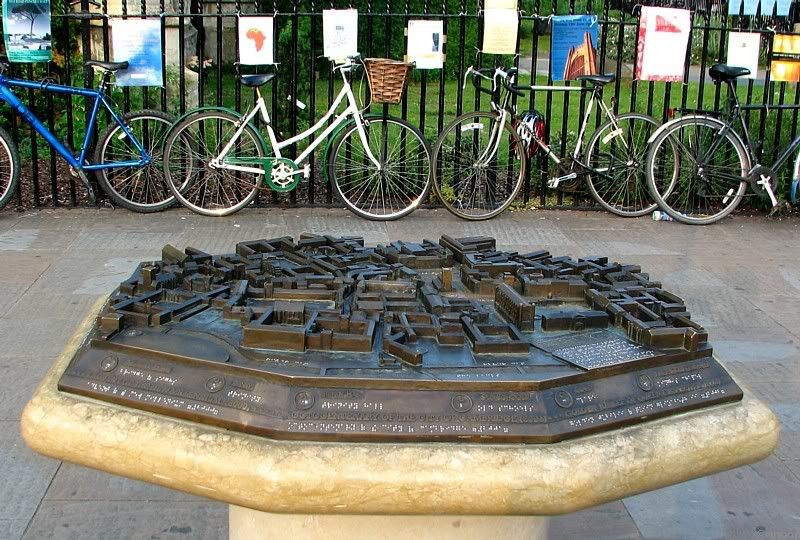 ---
I know, I know, the title of this post is not justifying the contents, but, Trinity Street is where a major percentage of the tourists start their expedition from.