Place: Royston, Cambridgeshire, UK.
Date: 11th March 2006
It did take some time to settle down here. Every country has its own set of complexities like: how to cross roads, where to get food (i.e. edible), where to search for accommodation that is affordable, still many other small things which anyone would encounter. For one moment, think that you are a foreign national and you have just landed in India, how difficult it will be for the foreigner to adjust for the Indian conditions, believe me, it will be more difficult the other way round.
It's cold out here, when I say cold, very cold. The temperature here is hovering around 0 to 5 deg C during days and can reach up to –5 deg C at nights. This is an unusually long winter is what the locals over here say. Did see some small snow flakes yesterday, caught them in my hand; it looked like small chipped pieces of ice, nothing more than that.
Who wouldn't want to stay in such a house? No! I am not staying in these lovely cottages.
Royston Town (my initial ten days were spent in this town) it is more of a village where almost all shops close at 6:30 PM (later figured out the shops close nearly at the same time in Cambridge also). The countryside looks just like one of those surreal wallpaper. Every time I see a bare tree, I say this to myself "yes, I will be around when this sapling will start a new leaf afresh, a fine sight it would make". Springtime is just around the corner and England is the place to be in summer. Not that these changes don't occur back in India, but, the transition from Winter to Spring will not be this pronounced in India.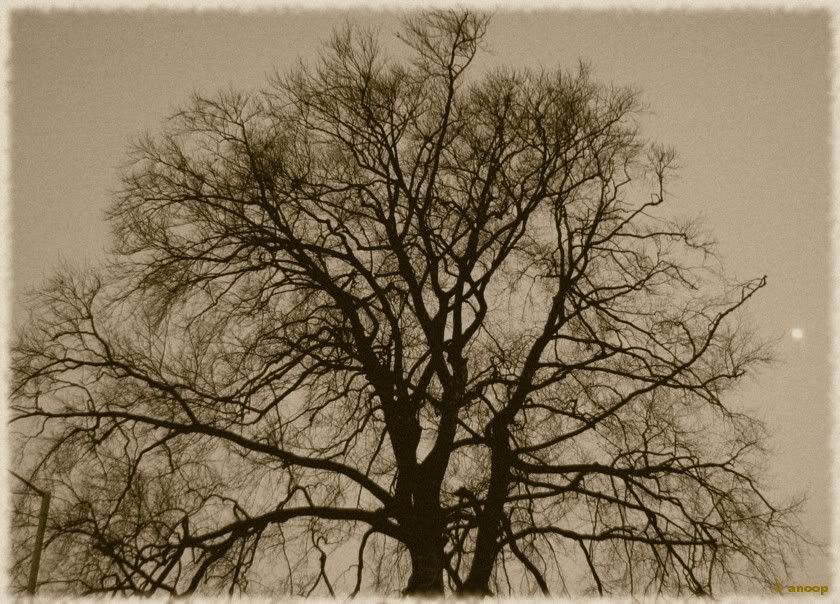 That's the moon to the side of the tree on the right.
Royston Church: in the church, two gentlemen were arranging the tables for a banquet and two ladies were cooking in the adjoining kitchen, the gentlemen were quite friendly all the way humming some tune while doing the menial job, out of curiosity we asked what was the occasion. They told us that they were organizing a dinner party for the few people, who had given monetary support in providing aid to a West African village, and this get-together was more to share their experiences, when these gentlemen had been to that place. Worthy reason to use the church for.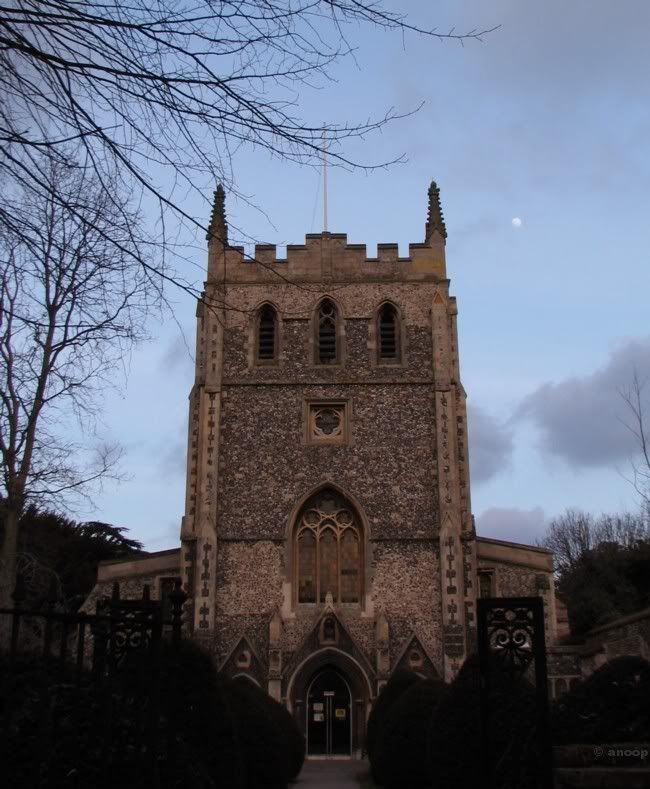 Royston church
This is the first time I have been inside a church.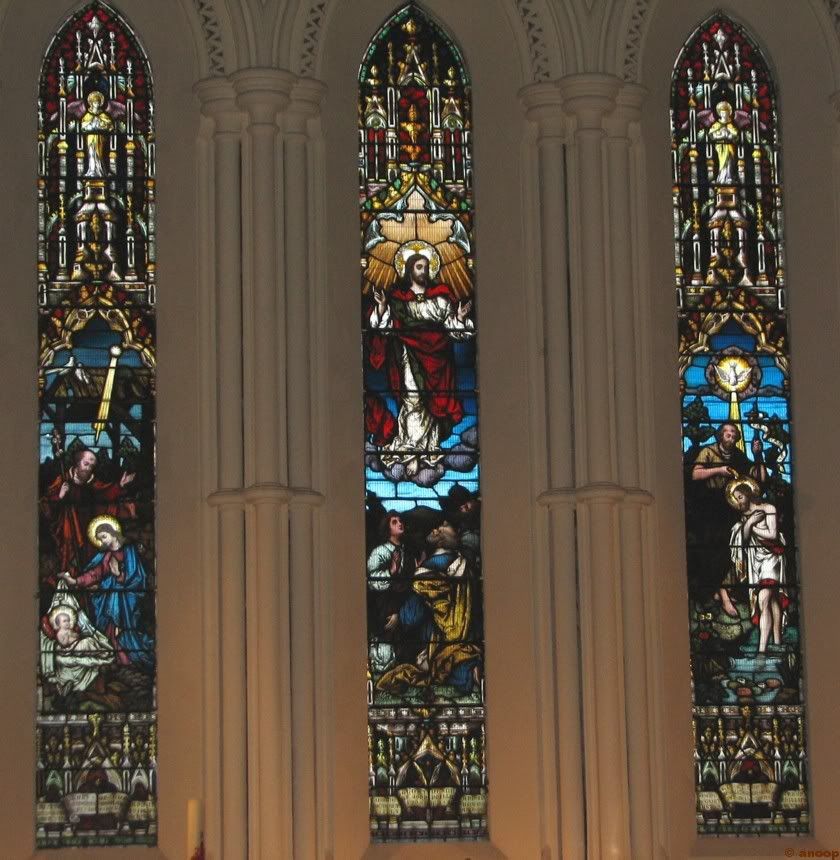 Three stages of Jesus Christ's life, starting from the left: his Birth, during his preaching days, maybe after his death (I think the extreme right piece is showing him attain salvation). Please correct me if I'm wrong.
I present you Royston's landmark.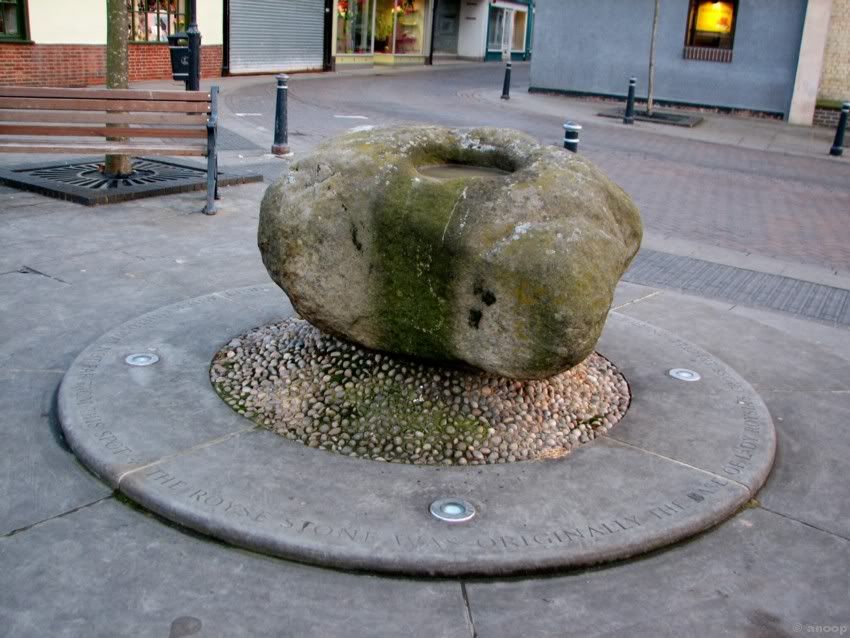 If you observed the hole at the top of the stone, this stone was supposedly the base of "Lady Roisia's cross", later named as Royse stone. The town was initially named as Roisia's town, which gradually came to be known as Royston.