Thekkady is located on the banks of Periyar lake – an artificial lake. Having spent our vacation in the non-tourist part of Kerala for the previous three days, the sudden increase in the tourist traffic (more of the white skinned) was a disappointment. Also, this place is right at the border between Kerala and Tamilnadu in Idukki district, Kerala, which makes it even more popular.
At Thekkady, there is an option of taking a two hour trek or a boat ride of the same duration. We took the early morning boat ride at 7 AM. The early morning mist, hovering few feet off the water surface gave a eerie touch to our boat ride.

We were expecting to catch more activity from the birds at such an early time, which lead to some disappointment.
Cormorant family (open for corrections from the more well informed readers of this blog):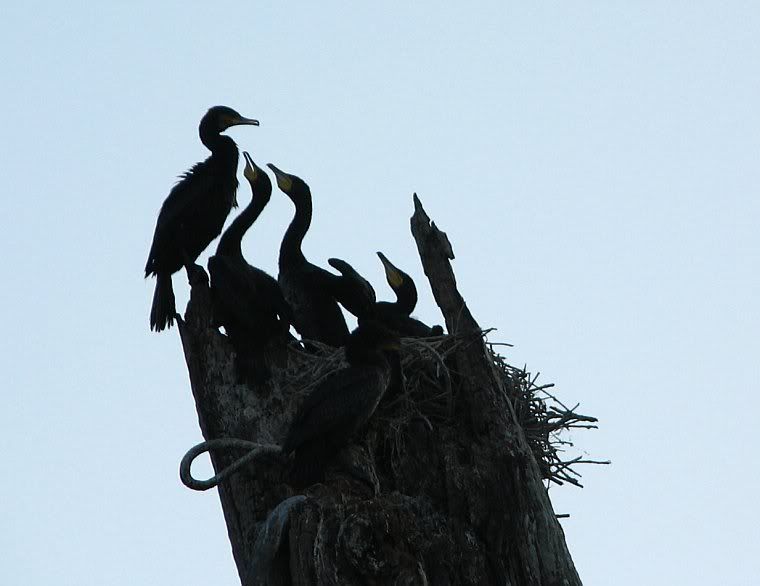 Parent feeding its not so young offspring's. In the snap we can see a single young cormorant sitting on the edge of the tree stump looking away from its source of food. This is probably because it may have been chucked out from the nest due to lack of space.
Dead tree stumps:

Anhinga, Darter bird (my favourite bird). The Anhinga's feathers are not waterproofed by oils like those of ducks, so it has to dry its wings this way before it can fly. Facing the Sun, soaking the early morning rays, it does seem that this bird is saluting the almighty Sun.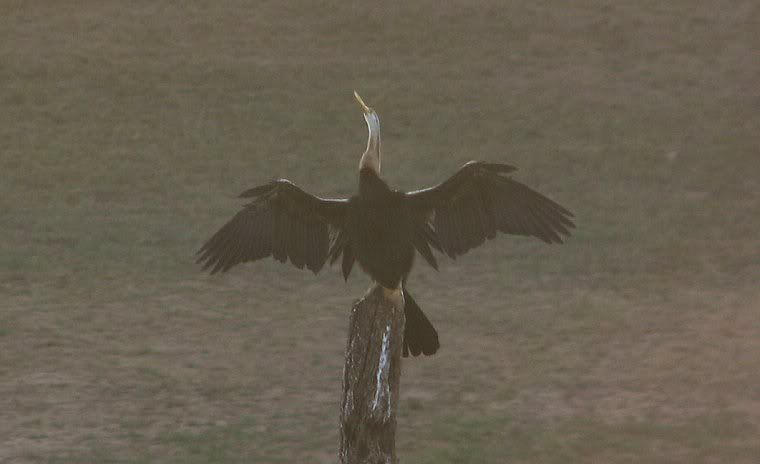 more dead tree stumps.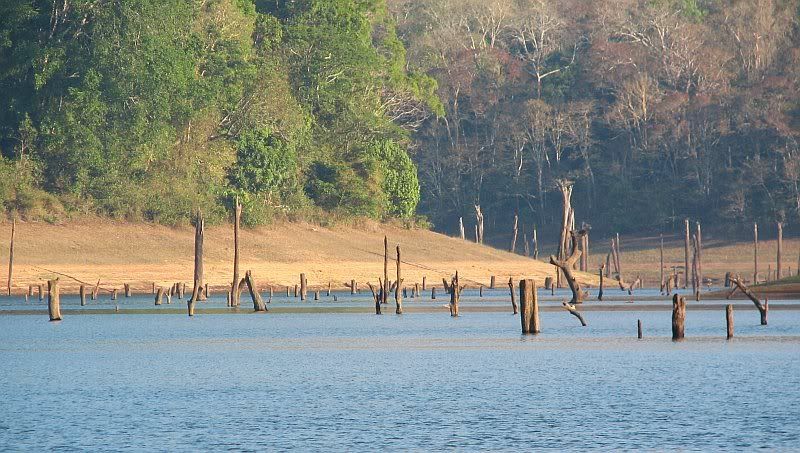 Silhouette of the Western ghats bordering this lake: