>Date of travel: 1st August 2009
Place: Somnathpur, Karnataka
My first visit to Somnathpur temple was brief and the place was mesmerizing enough to long for another visit. Somnathpur is at a distance of about 35 kms from Mysore (45 mins drive) and presents innumerable opportunities to experiment with the camera and light. The carvings here are so detailed that you are bound to see the same sculptures in a different angle every time you visit – which was the prime purpose for my second visit.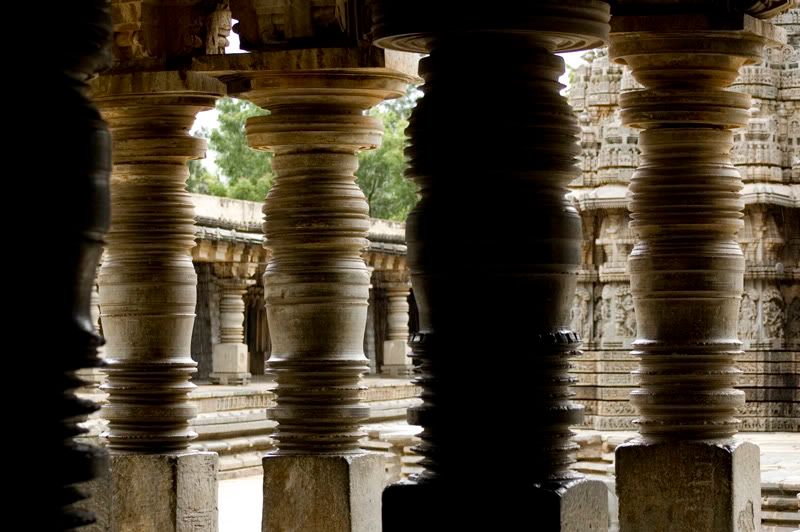 Lathe turned pillars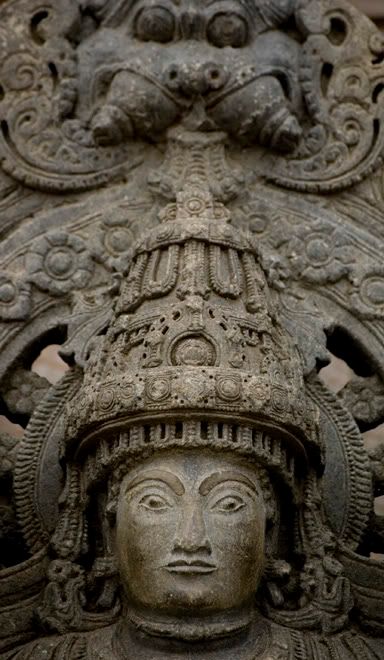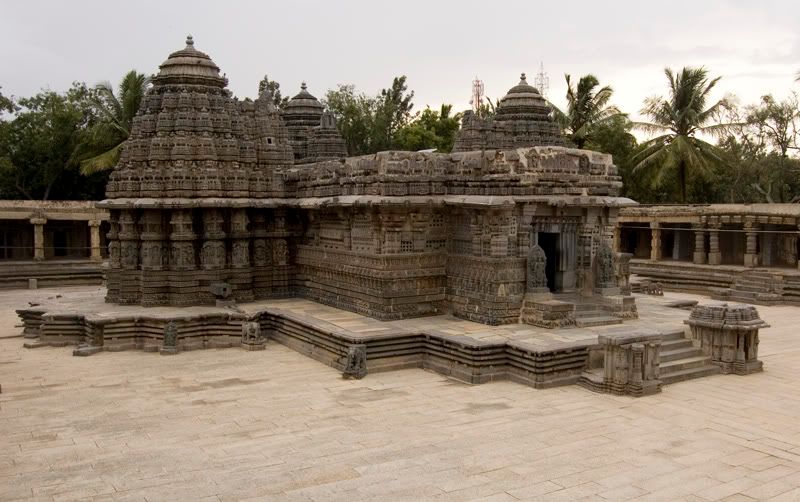 The entire temple complex is on a star shaped platform. We can see gopuras – 3 in number corresponding to the three Sanctums, Lord Venugopala, Lord Keshava and Lord Janardhana.

The lighting inside the temple was eerie. They had placed tungsten focus lights at such angles so as to give a ghostly appearance to the idols in the sanctum area. The shadows cast by the delicately carved ceilings completed the ambience.







Ceiling carvings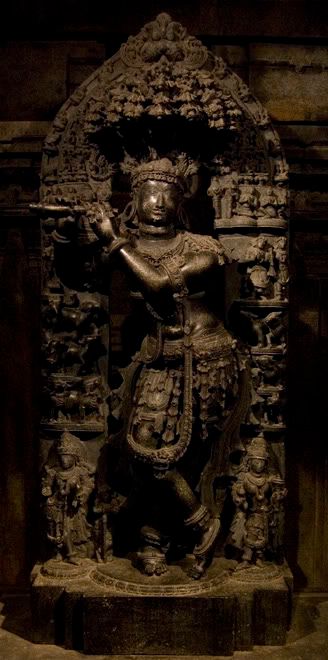 Statue of Lord Venugopala.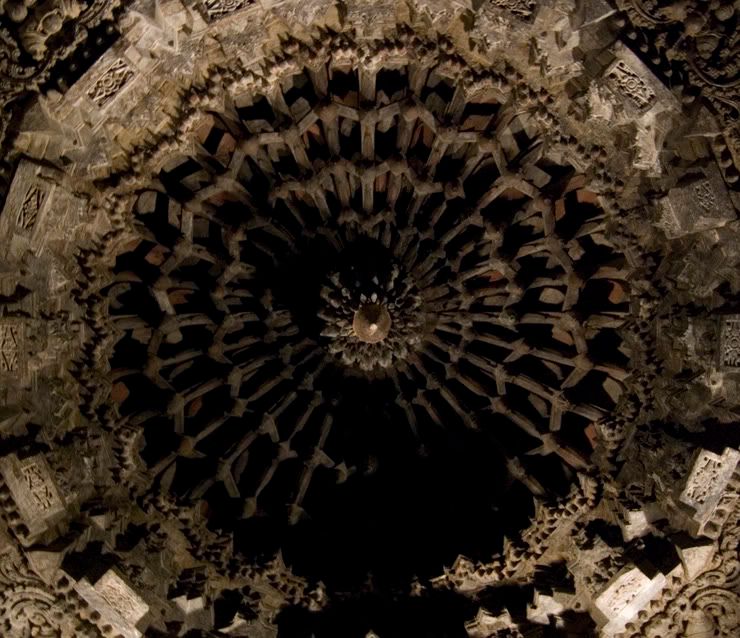 Statue of Lord Keshava, also has a Garuda carving on the pedestal.