Date: August – September 2007
Place: New York
Though my assignment was in Lowell, Massachusetts, I had arranged to fly out of New York after completion of my assignment. This way I could spend few more days blissfully in the company of my friends in the great city of NY.
The first three photos in this post have been taken from an earlier visit to NY in August first week, the rest taken on September 9th.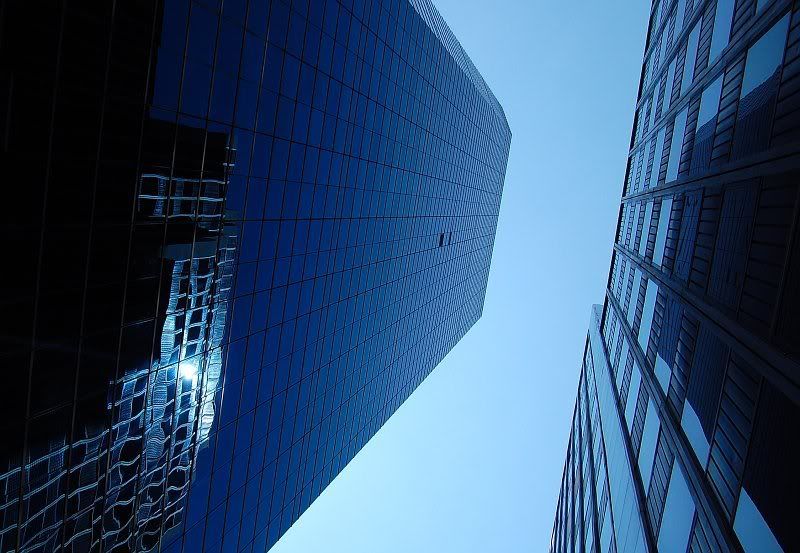 The Suns reflection on the right building, is seen on the left building as another reflection!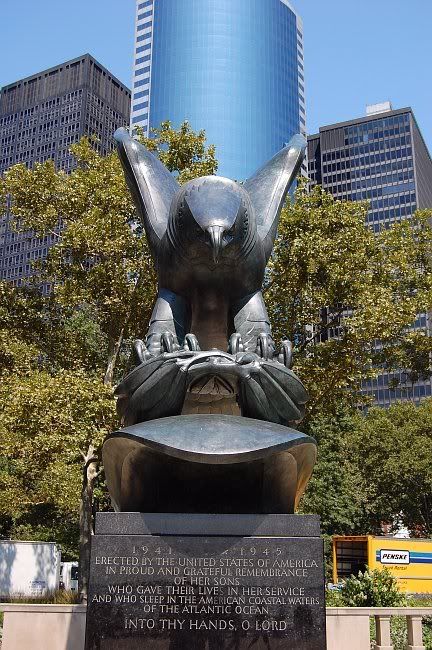 Near the waterfront from where we can view the Statue of Liberty
Wall Street Bull – a 3200 kg Bronze sculpture.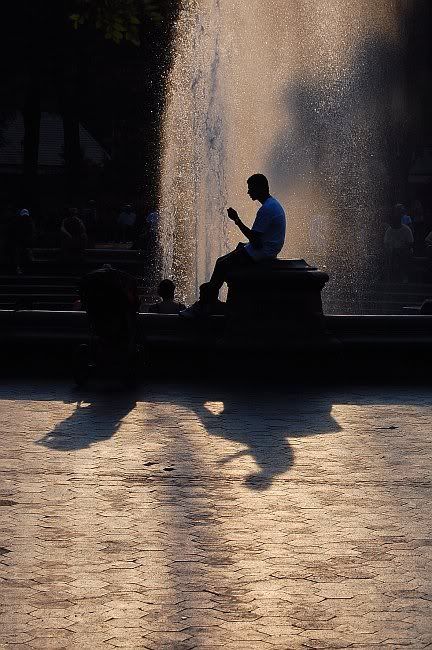 Washington Square fountain.
The person (in the above photo) was sitting in that position for quite some time. Contemplating? Scheming? Worrying? Or just biting his nails, cant say.
New Jersey's skyline from New York, across Hudson river.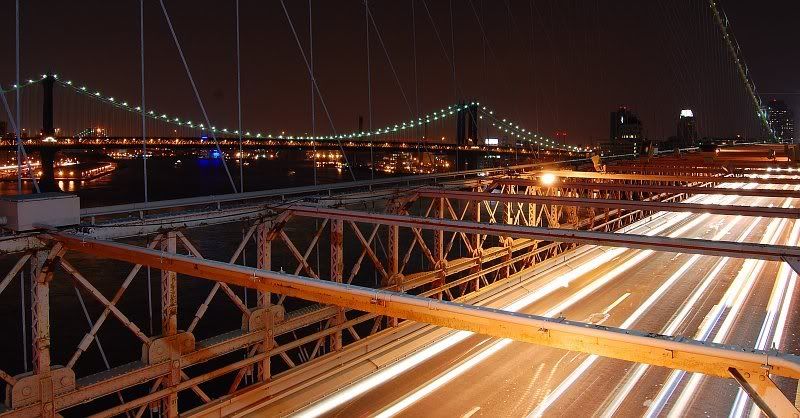 Mode = Manual, Focal Length = 18mm, F-Number = F/9, Exposure Time = 5 sec, ISO speed = 200, White Balance = Auto, Metering mode = Pattern
The above photo is taken standing on Brooklyn bridge. The bridge has a footbridge/bi-cycle path above the road. The view of the New York skyline from the bridge is just amazing.

The Empire State building is the one with yellow lighting. Chrysler building is visible on the right side with white lighting.