Place: Moozhiyar, Pathanamthitta, Kerala
Date: 21st Feb 2007
We had earned ourselves a guided tour to the Sabarigiri Power Station, through an Executive engineer working in that power station who also was coming to our IB for having his food. At 9 AM (21st feb) we got a free ride to the power station, located 6kms from the IB, at the foothill of the mountain valley. We were completely impressed to know how a power station works, not that we had no idea – being from a engineering background, but to see the power generators that were printed in the books in reality, working efficiently, generating power was something else.
By 11 AM we were done with the tour, we had a choice of waiting for the bus which could take us to the colony at 12 PM or walk back. So, walk we did. As we did not have our cameras with us, so we didn't have to stop much for taking pictures, it took us around 90 mins to cover the distance. After having lunch, as decided earlier, we again trekked along the same route towards the artificial lake (formed by another dam) next to the power station, this time with our cameras.
Reed plants

bend in the road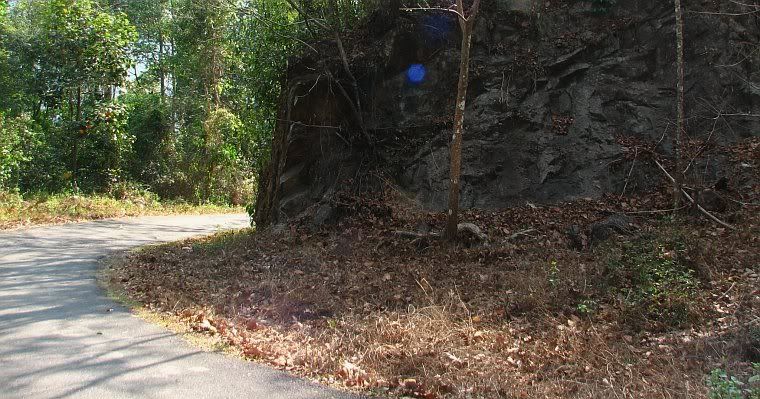 We were not expecting any major animal sightings, still we did see a lot of Elephant dung on the sides of the road. The Malabar Squirrel very unique to the forests of this region was visible here and there, always perched on the top-most branches and particularly shy of our cameras.
Little insect ambling its way on the dried leaves, unmindful of our lens-work.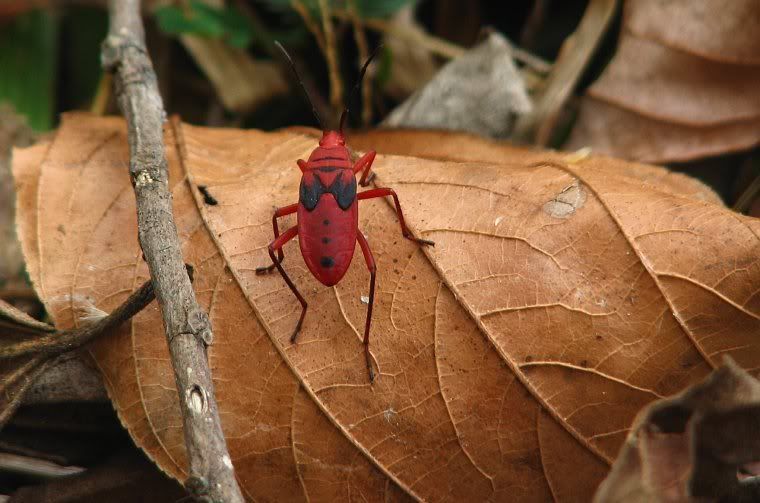 silhouette of a tree

Artificial lake, with dead tree stumps.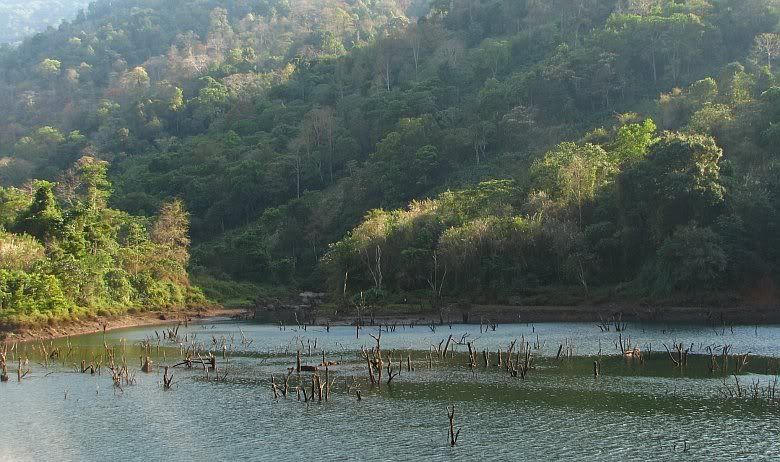 No bird life was observed here but we did see two buffaloes lazing around in a muddy sludge alongside the road.
Along our way back we did see a snake, might have been a cobra. We couldn't see its head, only the body swirling across a small tree accompanied by the sound of rustling leaves. After this sighting our ears had become very sensitive to anything rustling and our heads could very easily turn in the direction of the sound, and almost always the rustling was caused by some lizard or the wind.
Though there were a lot of birds all along the way, we couldn't see many, even if we did see some, they used to fly away before we aimed our cameras at them. But, we were kept company by their constant melodious compositions. I have recorded some of the sounds, the sounds are unlike anything i have heard till now.
By the time we reached our IB it was 6:30 PM, the sky was displaying its usual hues. We waited until it was dark, went to our room, took a cold bath, and until dinner it was the usual "jaguli" (stone bench) in front of our IB and the clear star filled sky.