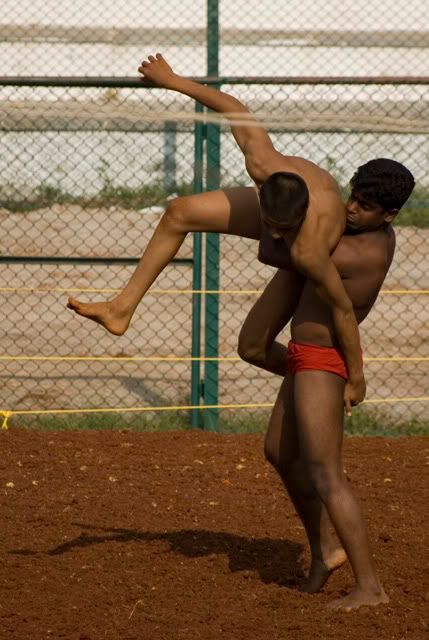 I developed a fascination towards Kusti (Mud wrestling) after reading the Kannada novel 'Bheemakaaya' by S L Bhyrappa. Kusti has been a popular sport of yesteryear's having its root in Mysore. In Bheemakaaya the protagonist is a Kusti Pehalwaan (wrestler) and the author very delicately introduces the reader to the intricacies of the sport, giving the reader details on how a pehalwaan trains, fights, handles victory and defeat and even gives the pehalwaan's diet too. I digress. So, when I got the opportunity to watch this sport during Dasara, I jumped at it.
Unlike indoor wrestling which has a complex points system the rules of mud wrestling are pretty simple – you can only win by forcing the opponent's back to the ground. Well, you might think this is easy but you must actually watch a fight to know the difficulties. This said, Kusti is one of the cleanest forms of fighting, clean because there are no blows or excessive violence.
The first bout went on for a long time and was won by the dark wrestler.
Both of them were equally matched but it was quite apparent that the victor was much more experienced and simply outlasted his opponent.
The second bout was a shorter one and it lasted till a pehalwaan got a lock over his opponent's neck – he used this grip to bend the opponent's neck further and made his back touch the ground.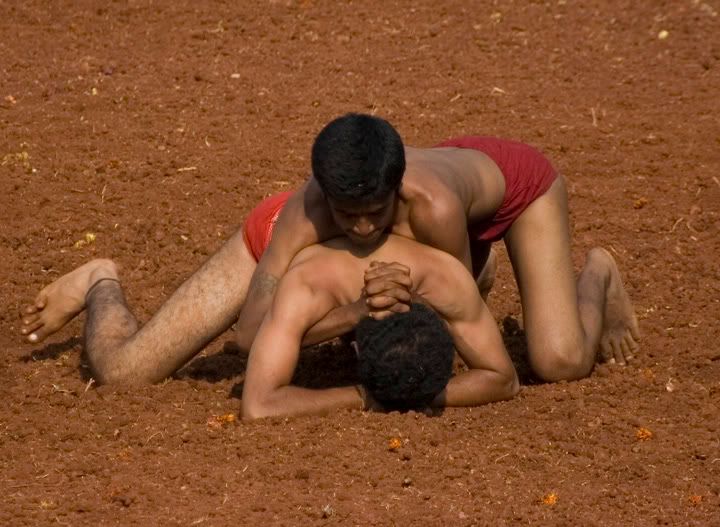 I could never have imagined this technique without actually seeing it.

The third fight was the shortest one. Before the fight started I had been assessing the wrestlers based on their build and had concluded that it would be an easy fight to win for the red under-pant wrestler, how wrong I was. The fight finished within 10 secs and it was the green pant who won it. He used his opponent's momentum in his favour by forcing a quick somersault and getting his opponent back touch the ground. Awesome. It took some time even for the referee to realize what was happening.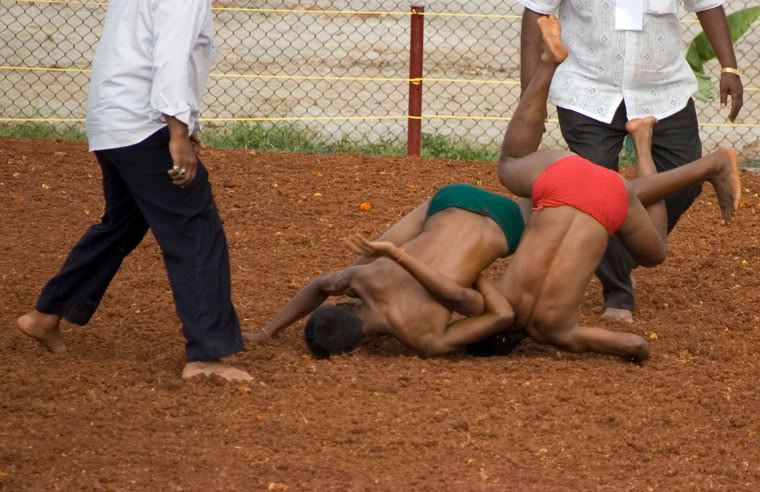 The guy who lost complained that it was not a fair fight but the referee showed him the dirt on his back which settled it without a doubt. This fight was proof enough that strength alone is not enough without speed and guile.

The rest of the fights were similar and many of them ended in a draw. Below are some snaps from those fights.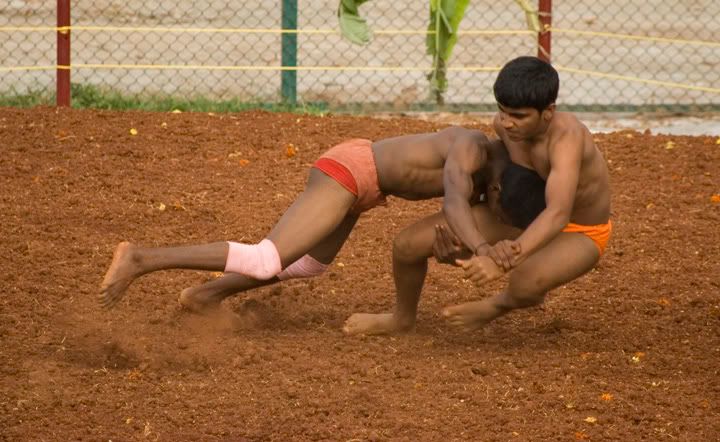 This was an exhibition match between two 10 or 11 yr old kids which ended in a draw.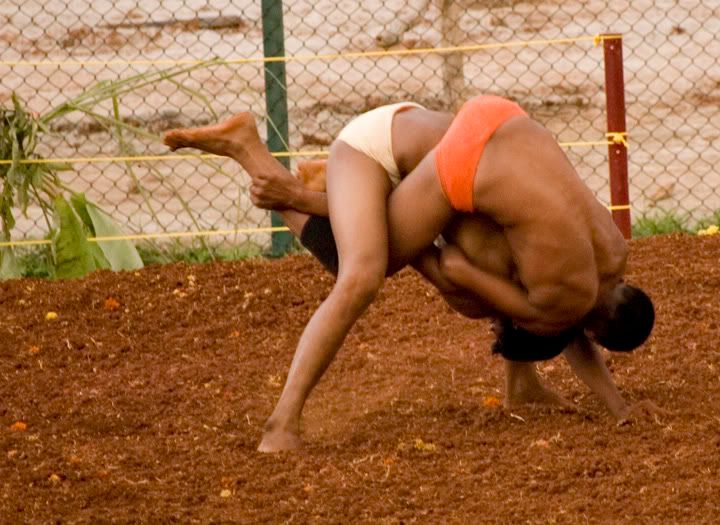 Date: 20th Sept 2009
Place: Mysore