This post could have been the result of me visiting any place, but, fortunately I was at one of my favorite locations – Chamundi Hill, Mysore.
asatoma sadgamaya tamasoma jyotirgamaya mrutyorma amrutangamaya Om! Shantih Shantih Shantih
This prayer (from Upanishads) just clicked into my mind as I approached the foothills of Chamundi Hill and stayed with me for the rest of the day. Why did I remember a prayer which I was forced to by-heart during my primary school days? The reason being, a close friend of mine just 4 days before had told me tha he would start a "kannada" blog by the name "asatoma sadgamaya", at that instant I could recollect the entire prayer – this surprised me, as I always thought myself to have a poor memory. I also had asked my friend what it meant, after learning the prayers meaning, I was slightly happy, owing to the fact that I was singing this prayer for 7 years of my life, and at the same time angry at my primary school teachers for not elucidating this profound prayer.
***************
 Oh God! Lead us from
non-existence to existence (wrong to right)..
darkness to light (ignorance to knowledge)..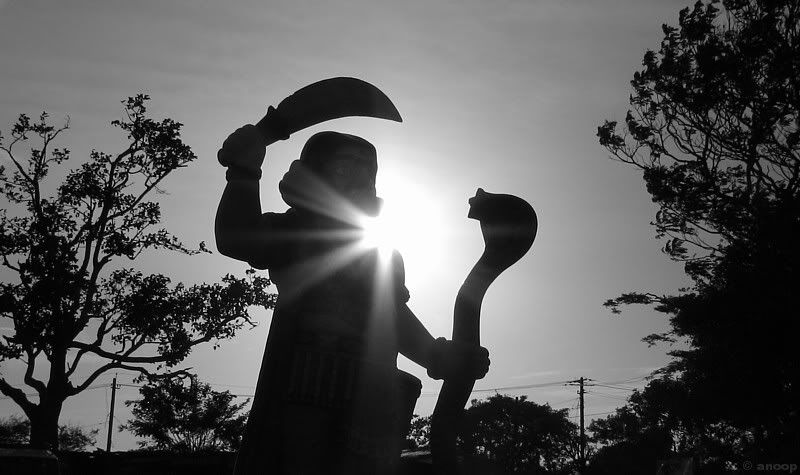 mortality to immortality..
May there be peace everywhere..

***************
 Date:26th June 2006