I'm back from hiding; hiding from my blogging responsibilities I mean 🙂
Meanwhile, there have been quite a few changes in my life. Firstly, I'm no more single – tied the knot on August 22nd, and secondly, I'm back in Bangalore from Hyderabad – so do expect posts from in and around Bangalore.
Anyone who knows me well know my craze for watches, and yeah, my fascination for geeky things. This post is about my two recent acquisitions.
Nikkor 50mm F/1.8 D
This particular Nikon lens is well suited for portrait photography. Though this lens doesn't autofocus on my Nikon D40 camera I'm enjoying taking snaps with this lens. Given the wide aperture opening of F/1.8 the low light performance is un-beatable and comes quite handy for indoor photography without flash.
Seiko Premier – Kinetic Perpetual – SNP001P1
I was entitled a watch present for my marriage. I ordered this particular model after a month of research and visiting numerous watch showrooms in both Hyderabad and Bangalore. I can talk pages about this watch but I'm sure you wouldn't be interested.
The following snaps of my Seiko watch are taken using the new lens – Nikon 50mm F/1.8 D

Saphire crystal anti reflective glass.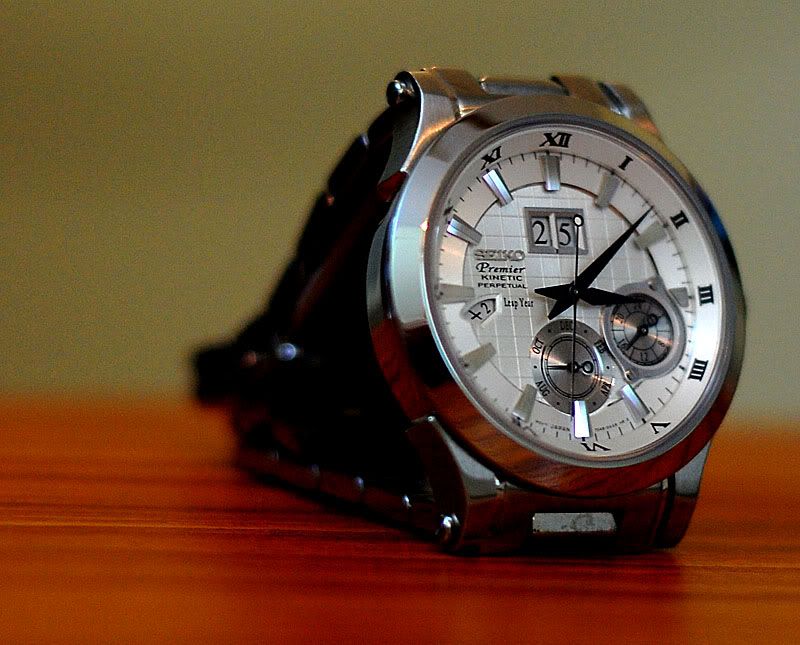 The watch is more on the heavy side but doesn't feel so while on the wrist.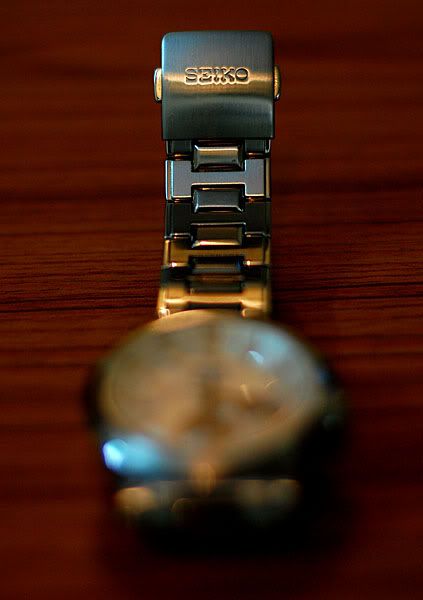 Future post update: Look forward for my posts on Bali.